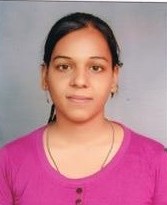 Ekta Goyal, a seasoned software developer freelancer with a relentless passion for creating innovative solutions in the world of e-commerce. With a decade of experience, my focus has been predominantly on crafting cutting-edge software solutions tailored to Amazon's dynamic ecosystem. My journey has allowed me to gain a deep understanding of the intricacies of the e-commerce industry, enabling me to develop and deliver software that drives growth, efficiency, and customer satisfaction.
🌐 Key Expertise: 🔹 Amazon Integration: My proficiency in Amazon's API and Seller Central is unparalleled. I have an extensive track record of seamlessly integrating third-party systems with Amazon, facilitating efficient inventory management, order processing, and sales optimization.
🔹 Ecommerce Platforms: I am well-versed in various e-commerce platforms, having worked extensively with Amazon Web Services (AWS), Magento, WooCommerce, and Shopify. This knowledge ensures the flexibility to adapt to different business requirements.
🔹 Scalable Solutions: I specialize in designing scalable and robust software architectures that can adapt to the ever-evolving demands of the e-commerce industry, ensuring long-term success and adaptability.
🔹 Data Analytics: Leveraging data to make informed decisions is my forte. I'm proficient in data analysis, utilizing tools such as Python, SQL, and Power BI to extract actionable insights from large datasets, thereby enhancing sales strategies and customer experiences.
🛠️ Technical Proficiency:
Programming Languages: Proficient in Java, Python, and JavaScript.
Frameworks: Experienced in using Node.js, React, and Angular.
Database Management: Skilled in SQL and NoSQL databases.
Cloud Services: Proficient in AWS, Azure, and Google Cloud.
📈 Career Highlights:
Successfully led a team in the development of a real-time inventory management system, reducing overstock and out-of-stock instances by 30% for a major Amazon seller.
Implemented an AI-driven pricing optimization tool that increased sales by 25% and improved profit margins by 10% for a mid-sized e-commerce business.
Collaborated with Amazon's Partner Network to ensure seamless integration for a Fortune 500 company, resulting in a 15% reduction in order processing time.
📚 Continuous Learning: In this fast-paced industry, I remain committed to staying at the forefront of technological advancements. I'm an avid learner, constantly exploring emerging technologies and industry trends to provide my clients with the most advanced and effective solutions.
🌟 Passion and Commitment: My unwavering dedication to the e-commerce sector, combined with my technical acumen, ensures that I am always striving to deliver excellence. I take pride in transforming complex challenges into elegant, user-friendly solutions.
💬 Let's Connect: I am open to collaborating with like-minded professionals, sharing knowledge, and exploring opportunities to create software solutions that redefine the e-commerce landscape. If you are looking for a seasoned software developer with a deep understanding of Amazon's e-commerce ecosystem, feel free to connect with me.
Transforming e-commerce challenges into opportunities, one line of code at a time.
I can be reached on
#3044, Urban Estate Phase 2,
Patiala, Punjab – 147002
India
9417886878